A room full of riddles and puzzles and 60 minutes on the clock. Can you escape?
★★★★☆

based on

49

reviews
Overall rating:
"
Mukava iltapäivä, jännittävä kokemus ja erilaista tekemistä myös nuorisolle. Nyt jo kyselevät milloin mennään uudelleen 🙂
"
SPRING STUDENT DISCOUNT!
By showing your valid student card you'll receive a -15% discount for the escape rooms from Monday to Thursday. The discount is valid each week until the 31th May and it is player specific.
Book the room escape games using the code "OPISKELIJA" 🙂
Cursed cabin
In the middle of a forest there is an abandoned shack – a topic of countless gloomy stories and rumors of black magic and dark forces. What's peculiar is that all the stories are told by people who have never been there. Because those who have, never returned.
You receive an alarming message from your friend, a reporter, who has decided to find out the truth. You rush into the cabin with your friends, the door locks behind you and suddenly you find yourselves fighting for not only the life of your friend, but for your own…
Recommended group size: 4–8 persons (min. 3, max. 10)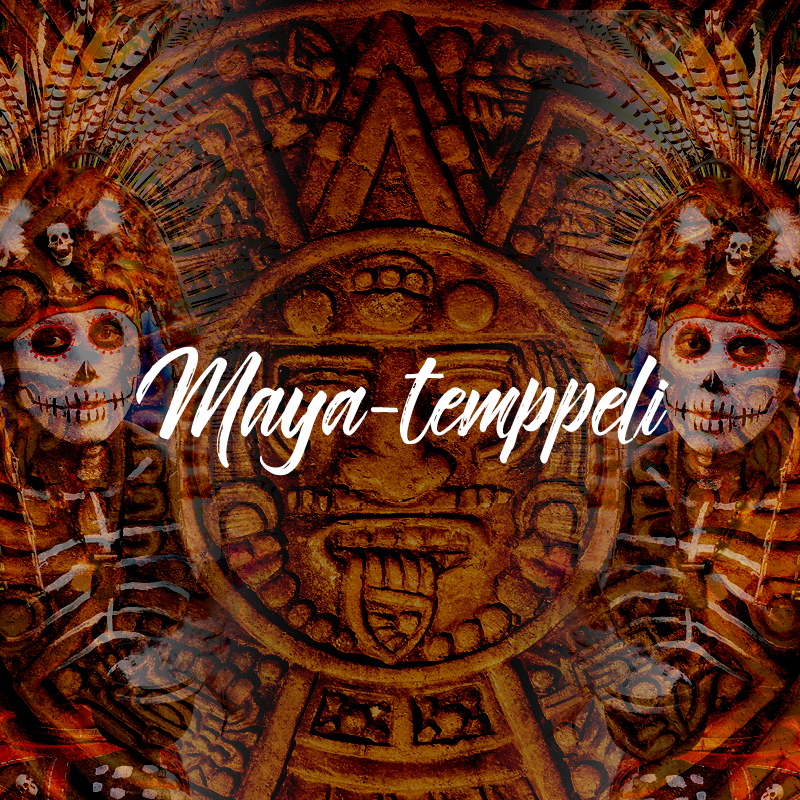 maya-temple
Your group of adventurers steps into an ancient temple of the Mayas. According to ancient mythology, this temple holds inside a treasure of immeasurable value – but the exact location has remained a secret for thousands of years. This Indiana Jones themed adventure takes you on a hunt for a treasure that not a single archaeologist has ever been able to locate. Will you leave the temple rich or empty-handed?
Recommended group size: 4–6 persons (min. 3, max. 8)
PSYCHOPATH
You wake up in a dimly lit, filthy bathroom without any recollection of how you ended up there. A mask-wearing psychopath contacts you through the television in the room, saying you have an hour to get out of there. Even though the promise of getting out seems unreliable to the scariest degree, it is your only goal. All other options are simply too terrifying to even think about…
Recommended group size: 4–6 persons (min. 3, max.10)
Joensuu
Kauppakatu 28,
80100 Joensuu
(Shopping center Iso Myy Cellar, entrance opposite Movie theatre Tapio)
050 409 3311
joensuu@huonepakopeli.fi