A room full of riddles and puzzles and 60 minutes on the clock. Can you escape?
4.5

out of

5

based on

64

reviews.
Overall rating:
Jenna
★★★★☆
"
Pari teknistä huomiota pelistä: *piip* osoittaminen oli vähän tuurista kiinni, että hyväksyikö valo osoitusta vai ei. Lisäksi pankkiholvin puolen tietokoneen avautuminen (läppäri) kesti todella kauan... Muutoin oli kyllä hauska pelailla ja kaikki toimi 🙂
"
NEW ROOM: THE LOST TESTAMENT
A new escape room, The Lost Testament, has opened its doors to players looking for a challenge! Can you solve the mystery behind Lady Merity's testament and find the lost jewels? Gather up your team and come find out! 🙂
The Lost Testament
A well-known media personality, an heiress to an aristocratic family, lady Merity, has died. Before her death, she was known to have been anxious and paranoid, thinking that she is being persecuted. Afraid for her life, she had written a new testament before the day of her demise.
However, the police was unable to recover Lady Merity's testament or her jewels.
The best detective in London, Sherlock Holmes, is convinced that the testament alongside the jewels are still in the house. Holmes leaves the case in your hands because he finds the task trivial. But is everything as it seems?
Recommended group size: 4–8 persons (min. 3, max. 10)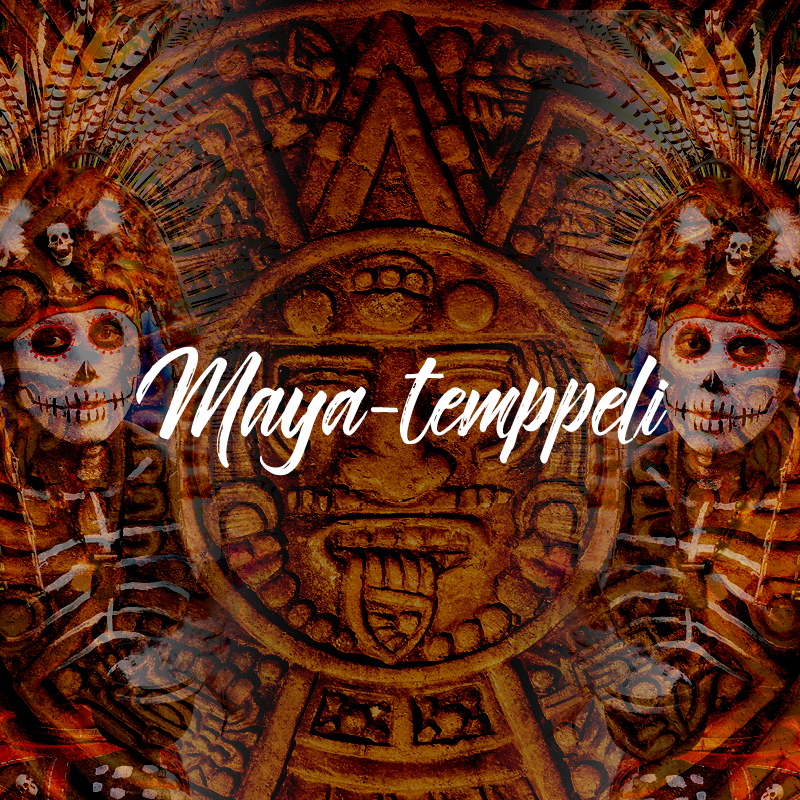 Maya Temple
Your group of adventurers steps into an ancient temple of the Mayas. According to ancient mythology, this temple holds inside a treasure of immeasurable value – but the exact location has remained a secret for thousands of years. This Indiana Jones themed adventure takes you on a hunt for a treasure that not a single archaeologist has ever been able to locate. Will you leave the temple rich or empty-handed?
Recommended group size: 4–6 persons (min. 3, max. 8)
PSYCHOPATH
You wake up in a dimly lit, filthy bathroom without any recollection of how you ended up there. A mask-wearing psychopath contacts you through the television in the room, saying you have an hour to get out of there. Even though the promise of getting out seems unreliable to the scariest degree, it is your only goal. All other options are simply too terrifying to even think about…
Recommended group size: 4–6 persons (min. 3, max.10)
Joensuu
Kauppakatu 28,
80100 Joensuu
(Shopping center Iso Myy Cellar, entrance opposite Movie theatre Tapio)
050 409 3311
joensuu@huonepakopeli.fi